NEW! Discover 4 great fingerstyle guitar songs which will delight your listeners and
improve your technique at the same time…
"Learn to Play Fingerstyle Guitar Favorites – Vol I"
Your families and friends will love listening to you play these superb NEW fingerstyle pieces!

You'll learn spectacular solo pieces while developing invaluable insights into grooves, fingerstyle technique, inner harmonies, harmonics, boom-chick thumb picking, walking bass lines, bluesy jazz chords and more…
You'll get performance videos, lesson videos and tabs for:

Jill's Song
Rolling with the Ashes
The Hippie Dance
Harlem
Also available as Digital Download

Here's What You'll Get:
110+ minute DVD with step-by-step video lessons and performances.
Note-for-note explanations of EXACTLY how to play the arrangements
Split Screen Views of Right and Left Hand for easy understanding of techniques…
A large size, printable PDF and 30+ page booklet with complete tablature and notation
Easy to undserstand examples of special techniques – harmonics, boom-chick thumb style, behind the neck "effects"
Explanations of walking basslines, harp like chords and groove techniques
Learn at YOUR own pace in YOUR own home when YOU want to!
NO MUSIC READING REQUIRED!
Here's a Sneak Peek of the DVD!
Full step by step video lessons, tabs, notation included for the following songs.
(Note – the following are not the performances on the DVD. The DVD performances are "studio quality" – just like what you see above in the trailer.)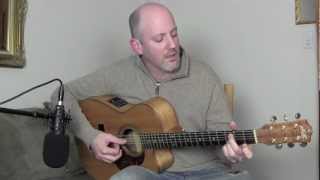 Watch Now
Jill's Song
–
harmonics, lush harmonies and full of emotion…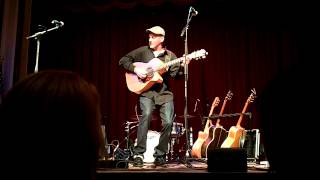 Watch Now – (music starts at 2:53)
Rolling With the Ashes
–
Bluesy "Chet" style Thumb Picking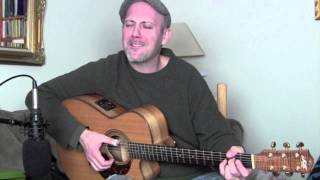 Watch Now
The Hippie Dance
–
1960's Jazz-Blues flavored groove !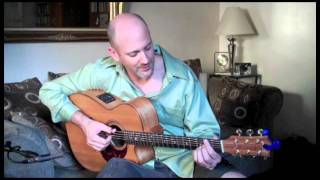 Watch Now
HARLEM
–
Smooth Jazz-Funk blues with groovy walking bass lines..
Subject: "The DVD is Spectacular!"
"So far, my favorite song on the DVD is the opening cut, a very pretty ballad in Drop D tuning called "Jill's Song."
Because it is slow, "Jill's Song" may be the easiest one to learn.
Adam first plays a perfect rendition of the tune, and then spends a solid 20 minutes walking us through the tune, note for note, phrase by phrase.
Nothing is left to guess work, as all fingerings are discussed, as well as the subtlties needed to play the song well. Adam's understanding of music is deep, and a lot of important points are covered in a way that cannot be conveyed by TAB alone.
PRODUCTION wise, the DVD is top notch. The images and sounds are crystal clear, with perfect viewing angles for learning. The DVD has a modern look, so cheers to the camera crew!"
Rob Steinhardt, Asheville N.C.

FREE BONUS ITEM!
Get this FREE bonus tab when you order "Fingerstyle Favorites Vol 1″…
"Listen to Your Heart" (Value $8.97)
You'll get FREE Tablature and lesson to "Listen To Your Heart", a new original song for which everyone has been asking for! Tabs & lesson included in the PDF Download Booklet. Take a listen:
(You'll get the Instant PDF Download of the entire 4 song booklet plus BONUS immediately after ordering…)

My Risk-Free No Questions Asked, 365 Day 100% Money Back Guarantee
You have a full year to try out this book and see if it is right for you!
If for any reason you are not satisfied with your purchase, simply send it back within 365 days of purchase for a FULL REFUND NO QUESTIONS ASKED! (book only)
"Thank you for letting me be your guitar teacher and coach!"
Order Now!