Hey – there's a Special Package deal with both Stevie Wonder DVD's and you'll save…
Just thought you might like to know. Enjoy! – Adam
AT LAST!! For Fingerstyle Guitarists Who Want to Play
"Isn't She Lovely" and 3 other Classic Stevie Wonder Songs…
"How to Play the Music of
Stevie Wonder For
Solo Fingerstyle Guitar Vol II"
Your friends and familiy will be amazed when YOU start to play…
Isn't She Lovely
Higher Ground
My Cherie Amour
You Are the Sunshine of My Life
Also available as
Digital Download
Here's What You'll Get:
110+ minute DVD with in depth video lessons and performances.
Step by Step, note for note explanations of EXACTLY how to play the arrangements
Split Screen Views of Right and Left Hand for easy understanding
A 40 page booklet with complete tablature and notation
Special "AFRICAN DRUM" module in "Isn't She Lovely" teaches you to groove in a way you've never dreamed possible… Explanations of groove techniques, mid song CAPO moves, harmonics and more…
Easily learn at YOUR own pace in YOUR own home when YOU want to!
NO MUSIC READING REQUIRED!
2 FREE Bonuses – PDF tabs for "Ciao Bella" and "Just a City Boy".
Keep the FREE Bonuses even if you choose to return the DVD!
Watch a DVD Trailer – Sneak Peek!
Full step by step video lessons, tabs, notation included for the following songs.
(Note – the following are not the performances on the DVD. The DVD performances are "studio quality" – just like what you see above in the trailer.)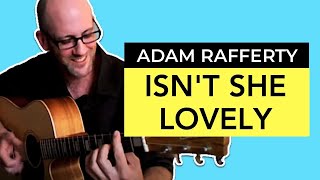 Watch Now
Isn't She Lovely
–
explained note for note!!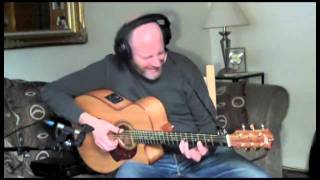 Watch Now
Higher Ground
–
you'll get the groove!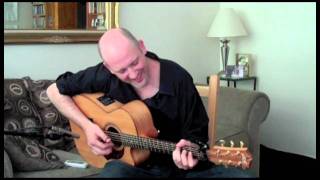 Watch Now
You Are the Sunshine Of My Life
–
a true classic!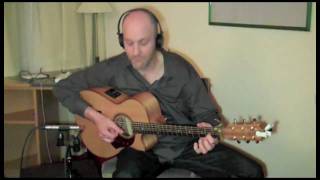 Watch Now
My Cherie Amour
–
vintage 60's Stevie!
Stevie Wonder Himself Loves It!
Subject: Stevie & I
"Hey buddy! Wanted you to know I played the All Star Guitar night in LA. at the NAMM show and stole the show with a standing O!! Thanks to you!!!
I gave you complete credit on the mic in front of 1300 people for teaching the style of Stevie Wonder on the guitar and because of that Stevie had his people come find me today and he wanted to hear more.
I got to play for him and HE LOVED IT!! I told him I learned from you!

Channeling your style made me a one of a kind player at NAMM!!
You're amazing, Adam!"
Visit Shaun Online https://www.shaunhopper.com
FREE BONUS ITEMS!
Get these FREE bonus tabs when you order Vol 2 or the Vol I & II Package of the Stevie Wonder Guitar DVD series
(if you get the instant download video – I'll need to email these to you, for now 🙂
FREE BONUS #1
You'll get FREE Tablature and lesson to "Ciao Bella", an original song (from the Chameleon CD). Inspired, soulful and driving acoustic feel. Instant PDF Download (Value $8.97)
FREE BONUS #2
You'll get FREE Tablature and lesson to "Just a City Boy" – an original Gospel flavored song with "grits and gravy, bluesy jazz chords" and moving bass lines, you'll love playing this one! This "oozes" SOUL when you play it.Instant PDF Download (Value $8.97)
My Risk-Free No Questions Asked, 365 Day 100% Money Back Guarantee
You have a full year to try out this DVD and see if it is right for you!
If for any reason you are not satisfied with your purchase, simply send it back within 365 days of purchase for a FULL REFUND NO QUESTIONS ASKED, and keep FREE Bonuses, as my way of saying…
"Thank you for letting me be your guitar teacher and coach!"
Order Now!